Sky Angel 142: Sana Anju
[SKY-227]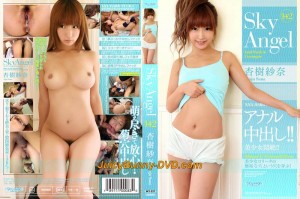 Starring: Sana Anju
Length: 120 min
Release Date: 5/01/2012
Series: Sky Angel
Studio: Sky High Entertainment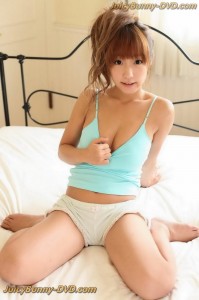 1) Dream creampie gang bang
2) Recorder masturbation
3) Bad test score blowjob
4) Anal creampie threesome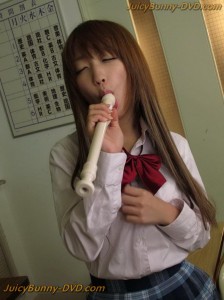 Kyabakura schoolgirl Sana plays the recorder with her pussy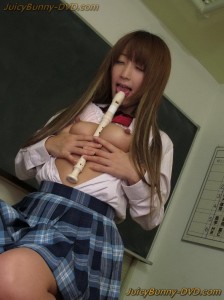 Follow our own Horny Asian School Girl @GoldenGeisha
I once had a Japanese girlfriend show me how she played the recorder as a student back in the day.  She played for me, topless.  Such sweet tits that girl had.  As she played she leaned over and pulled down my jeans and let my dick feel the vibration of her playing.  Soon, she had that sweet little tongue and mouth wrapped around my dick.  She played my recorder until she was covered in KAM's spit-valve sauce.  Sana Anju is one of the hottest Japanese Porn Idols doing uncensored these days.   Sky-227 is a very creative play on the schoolgirl theme.  This time the team at Sky Angel managed to have Sana Anju play her recorder then masturbate with it.  With this release, I can imagine every Japanese guy on the planet is taking a second look and remembering back in the day when the girls they wanted to fuck the shit out of would play their recorders for the teacher.  Now, everyone can have their own schoolgirl fantasies come true with Sana playing her little heart out and then taking her pussy the distance with her favorite instrument.
Enough said.  You need this DVD.
KAM
---
Related posts:
---
Copyright © 2010-2012 Kabukicho-girls.com
This feed is for personal, non-commercial use only.
The use of this feed on other websites without our consents breaches copyright.