Too Beautiful for Porn – Too Horny Not To Fucking – S Model DV 20: Saki Kohashi – SMDV-20 – Beautiful Japanese model fucks her way to the dark side.  With perfect nubile breasts ad firm round ass, Saki takes on hard dicks in bareback creampie sex heaven.  Saki can ride the pipe and craves the feeling of having a hard cock in her mouth and a long pole in her tight Japanese pussy, punishing her for her dirty, carnal sins of lust and depravity.
S Model DV 20: Saki Kohashi – SMDV-20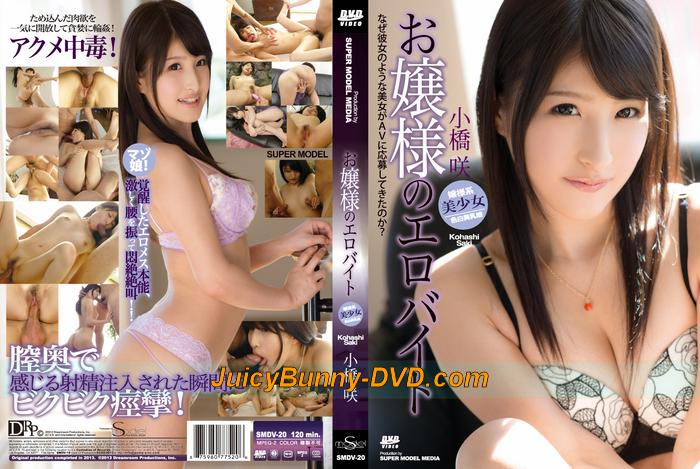 Starring: Saki Kohashi
Length: 120 min
Release Date: 5/24/2013
Series: S Model DV
Studio: Super Model Media
Media: DVD (3D and standard 2D Blu-ray version is available)
Why is she in porn??? Beautiful Japanese girl, Saki Kohashi releases her sexual frustration by getting fucked hard and creampied again and again!