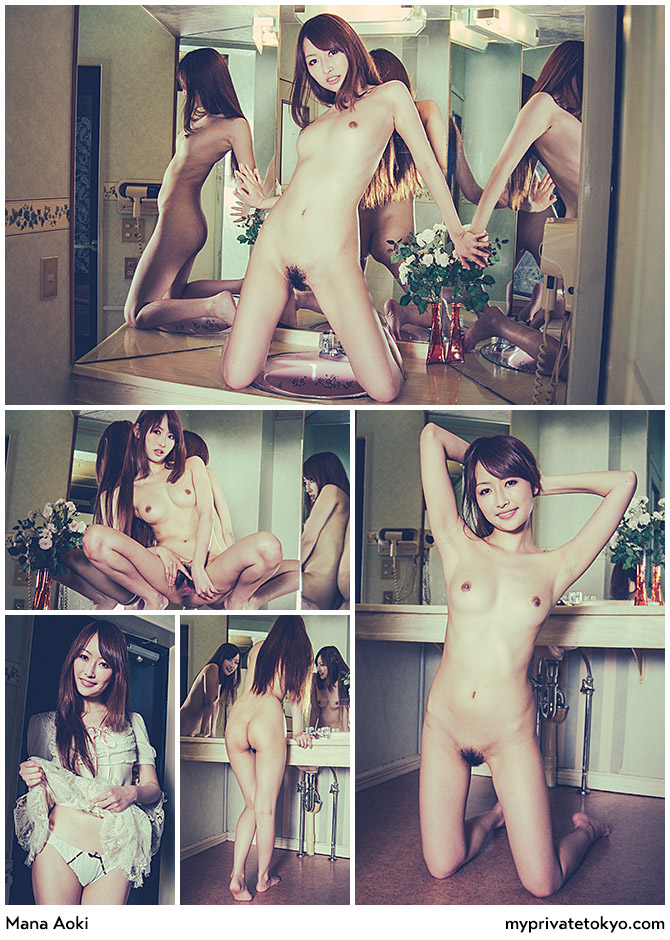 JAV Idol Mana Aoki is part of my Private Tokyo – Mana has joined a whole bunch of JAV Idols, amateurs and teens from Tokyo and all around Asia. If you like cute blonds from Scandinavia or Russia you may find a couple in there as well. Exclusive content, all shot in HD, Japanese girls are sugoi (wonderful) and on this site you can see why.
Mana Aoki 蒼木マナ
Mana was quite the ugly duckling as a young teen and was not popular with the boys.
As a young girl I was pretty much ignored by guys, she said. I wasn't exactly a winner in the looks department so I missed out on a lot of dating and romance. Well it appears she did a fine job of growing up. I asked when it all changed for her. After high school I was this whole new person she said, even the boys in my class couldn't believe it at first. I asked her how she reacted to those same guys who ignored her. Oh I would sleep with them and then never call them back, she replied with a laugh.
Mana told me she didn't lose her virginity until she was nineteen. I was always a very horny girl so I had a lot of frustration not being able to find a boyfriend. But now that the tables have turned it seems Mana has been busy catching up. Doing adult videos I get to explore all my sexual fantasies and fetishes she explained. What have you experienced so far? Oh quite a bit, she replied, gang bangs, bukkake, creampies.. even a little S&M too. What turns you on the most performing on video? I love being the center of attention where a bunch of guys are pawing my body with their fingers and tongues. If I get turned on enough I'll pretty much do anything, she said with a wicked grin. Check out the erotic Mana Aoki in this retro-themed shoot for My Private Tokyo.